Quickly Create a Sticky Brand Name That Instantly "Clicks" With Your Customers... Even Before They Know Who You Are Or What You Sell
Use our one-of-a-kind naming platform to find agency-quality names in seconds.... without spending thousands of dollars on an actual agency
Find your amazing brand name right now by getting full access to our innovative naming platform for just $47!
Your Name Should Be Ready to Make You Millions of Dollars.
Whether you know it now or not, picking the right name is incredibly important for your business success. Even a Nielsen study stated that a company or product name is one of the "most valuable assets a company possesses."
You might think that any name will work. But it won't. If you choose a bad name, you'll be fighting a massive uphill battle to make your business successful.
A bad name will lead to poor brand awareness, customer confusion, a lack of credibility, and so many other problems. The consequence of all of these items is a loss of customers, viewers, or subscribers, which ultimately leads to you losing money.
Do you like the thought of losing money? I didn't think so!
Big companies and venture-backed startups know the importance of great names. That's why they pay elite corporate naming agencies upwards of $15,000 to create names for them.
Another option that these companies consider is premium domain names. But even there, they pay at least $2,000. And a lot of the time, the "premium" names aren't even all that great. Seriously, what do you think about paying $13,195 for "drst.com?" Or $2,795 for "criggy.com?" I didn't make those listings up; they are live online.
The problem is that, unless you have $2,000+ to spend, you can't hire a naming agency or buy a premium domain name. And that's where we come in.
We believe that you should be able to find and choose an amazing name. And that you shouldn't need to spend a small fortune, or be a naming expert / creative genius to get one.
To accomplish this, we created a one-of-a-kind naming platform. It combines the power of a highly sophisticated brand name generator with naming guides, courses, quizzes, and more.
The result is that you will get an agency-level name, in an extremely short amount of time, without the agency-level prices. You'll be able to level the playing field, and launch your new brand with THE SAME ADVANTAGES as these big companies.
If this sounds interesting to you, read on!
How Exactly Does Your Naming Platform Work?
Long story short, we want to help you find and choose the best name. The process will be easy and successful only if you do it with us.
Each of the components of our platform will help you find your name, choose your name, or both. Here's exactly what you'll get:
☆ Full Access to All Of Our Best Name Ideas on NameBounce.com
The centerpiece of our naming platform is our advanced name generator on NameBounce.com.
On the surface, it's simple. You enter a word, and our name generator creates names. You're probably already familiar with how it works.
But behind the simplicity, there's an algorithm doing its work. And that algorithm took thousands of hours of time and effort to create. It's filled with all of the naming expertise we've developed over almost 4 years in business. And the results reflect it.
If you purchase access to our platform, you get full access to ALL of our best name ideas. If you tried our free version, you only saw a small subset of our name ideas.
It's perfect if you're set on picking the best name for your business, not just ANY name. Which leads us to....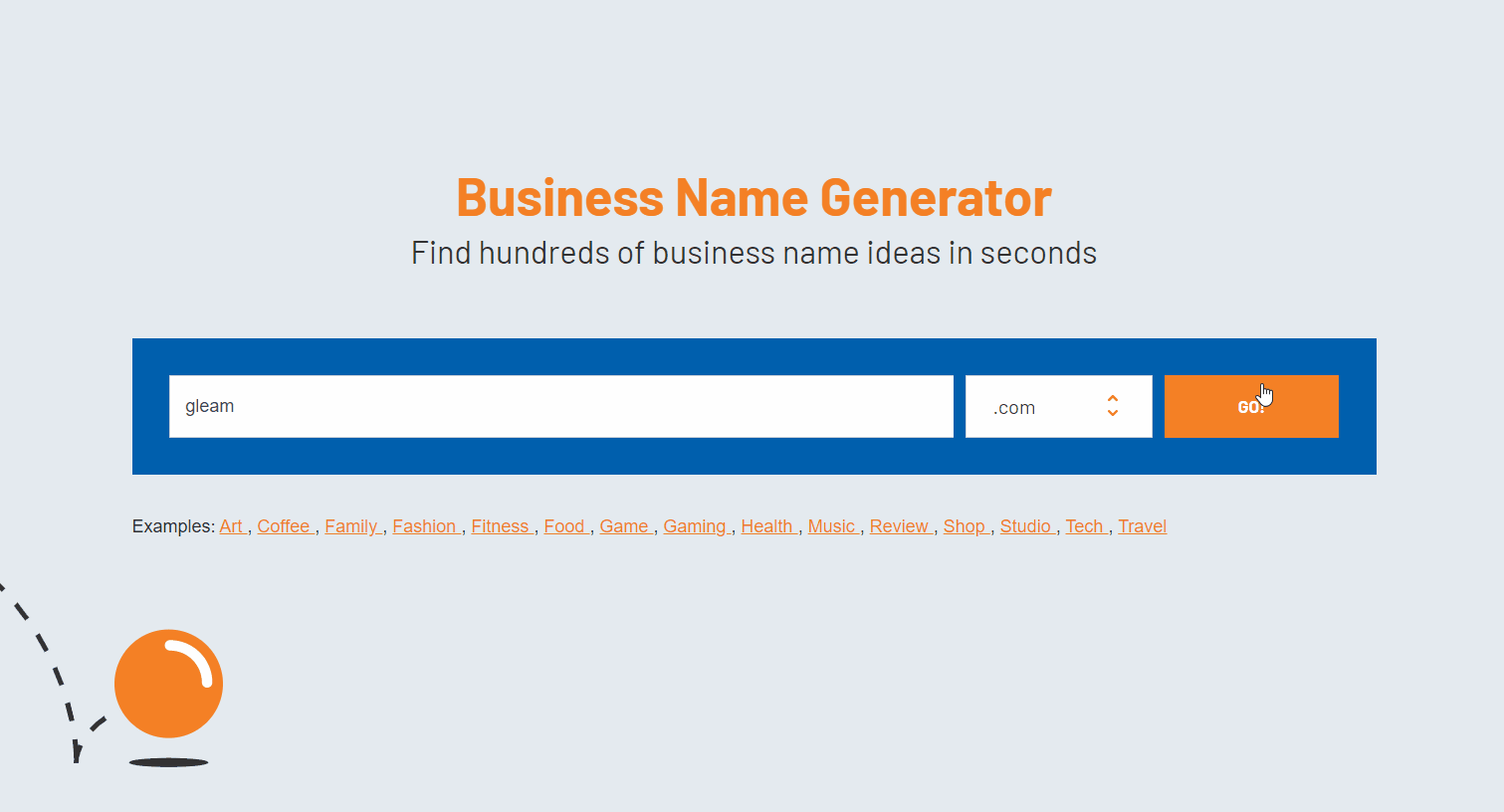 A Mini-Course With Over 20 Step-By-Step Naming Lessons
Using NameBounce is really easy. But even so, we want to make it completely foolproof, so you don't have to guess at any point.
To do this, we created a mini-course containing over 20 easy step-by-step naming lessons.
The centerpiece of our mini-course is six name brainstorming lessons using NameBounce. In those lessons, we'll help you get tons of name ideas in different styles.
Some of the name styles include compound names (like Dropbox), "This & That" names (like Ben & Jerry's). and "blended" names (like Instagram).
The mini-course also has advice on choosing the best name, securing your name, protecting your name, and more.
Targeted Two- and Three-Word Name Searches
So, what does this mean? Long story short, think of this as a "reverse engineering" naming tool.
You can use it to find names that fit with your brand personality. You can use it to reverse engineer premium domain names, finding a similar-quality name for <1% of the cost. (In the mini-course, we reverse-engineered a name on sale for $20,000, and found a comparable unregistered name for $19,990 less in seconds.)
The possibilities are endless. And we'll show you exactly how it works in the mini-course.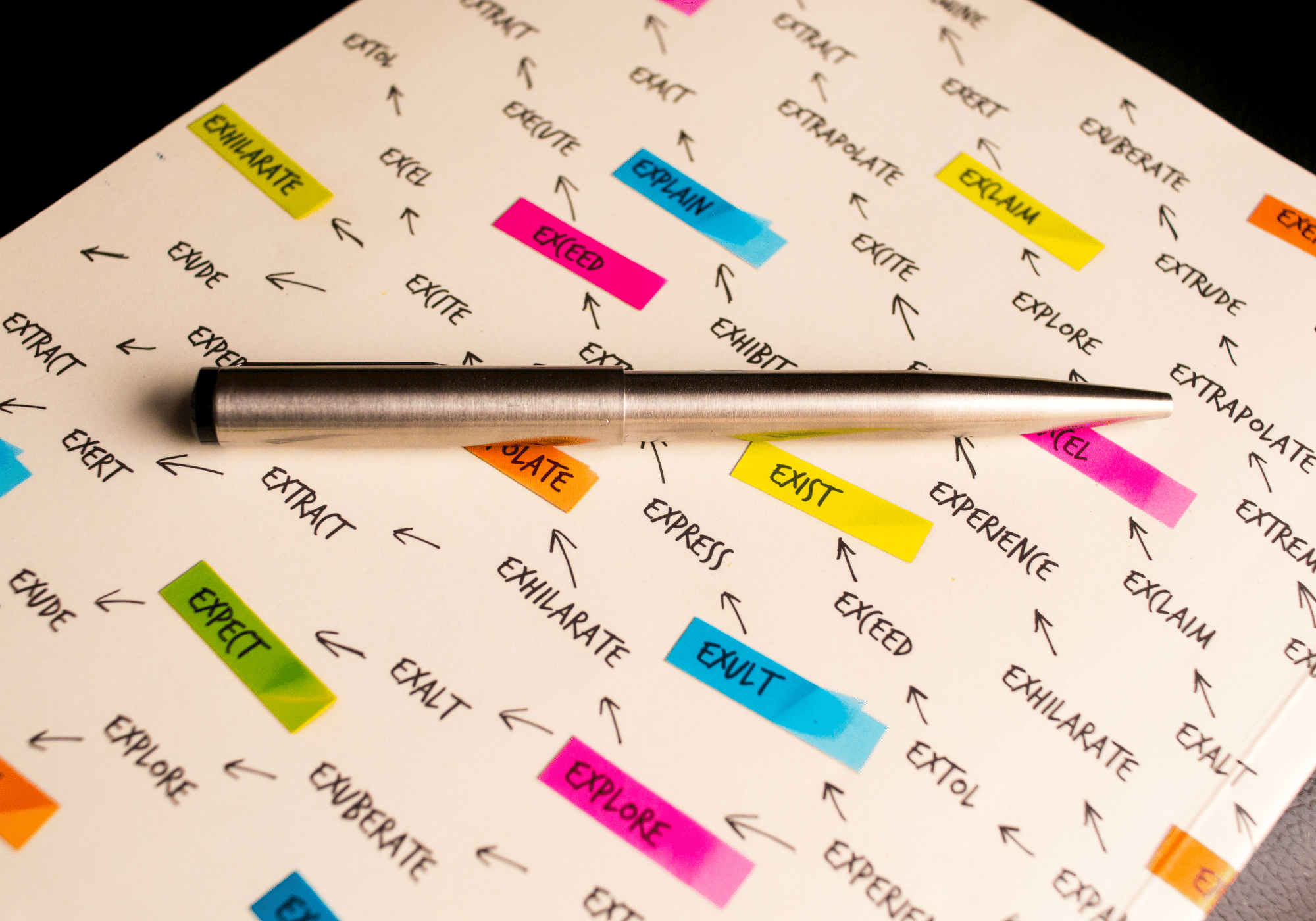 Remember the home page on NameBounce? It's a giant search box like Google, but it asks you to enter one single word.
You probably thought of a word easily. And when you searched, you saw that all of the name ideas contained that word. But that doesn't mean it's the only word that would work in your name.
Let's say you're launching a boutique hotel brand. As such, you might enter "hotel" into NameBounce's search box. And you'll certainly find some great names by doing that.
But with our Naming Word Lists feature, you get access to over 2,000 words for use in brand names. Plug them into NameBounce, and you will find some unique names that you never would have thought of otherwise. These lists could make the difference between your name going from "good" to "elite."
When you purchase access to NameBounce, you'll see a massive list of name ideas. There's a good chance that you'll intuitively know the best name when you see it. But why take that chance when you don't have to?
To make it even easier to choose the best name, we created a test which assigns a literal score to your names.
The test involves you answering several easy and straightforward questions about your name. After you complete it, we'll calculate your name's score, and a corresponding tier: Elite, Awesome, Great, Average, or "Try Again."
Not only will it help you spot an awesome name, but you'll have fun trying to find a name that hits the "Elite" or "Awesome" tiers. Because naming should be way more fun than it is!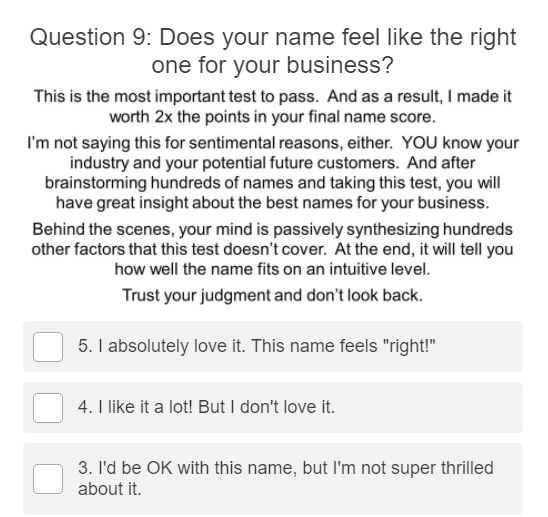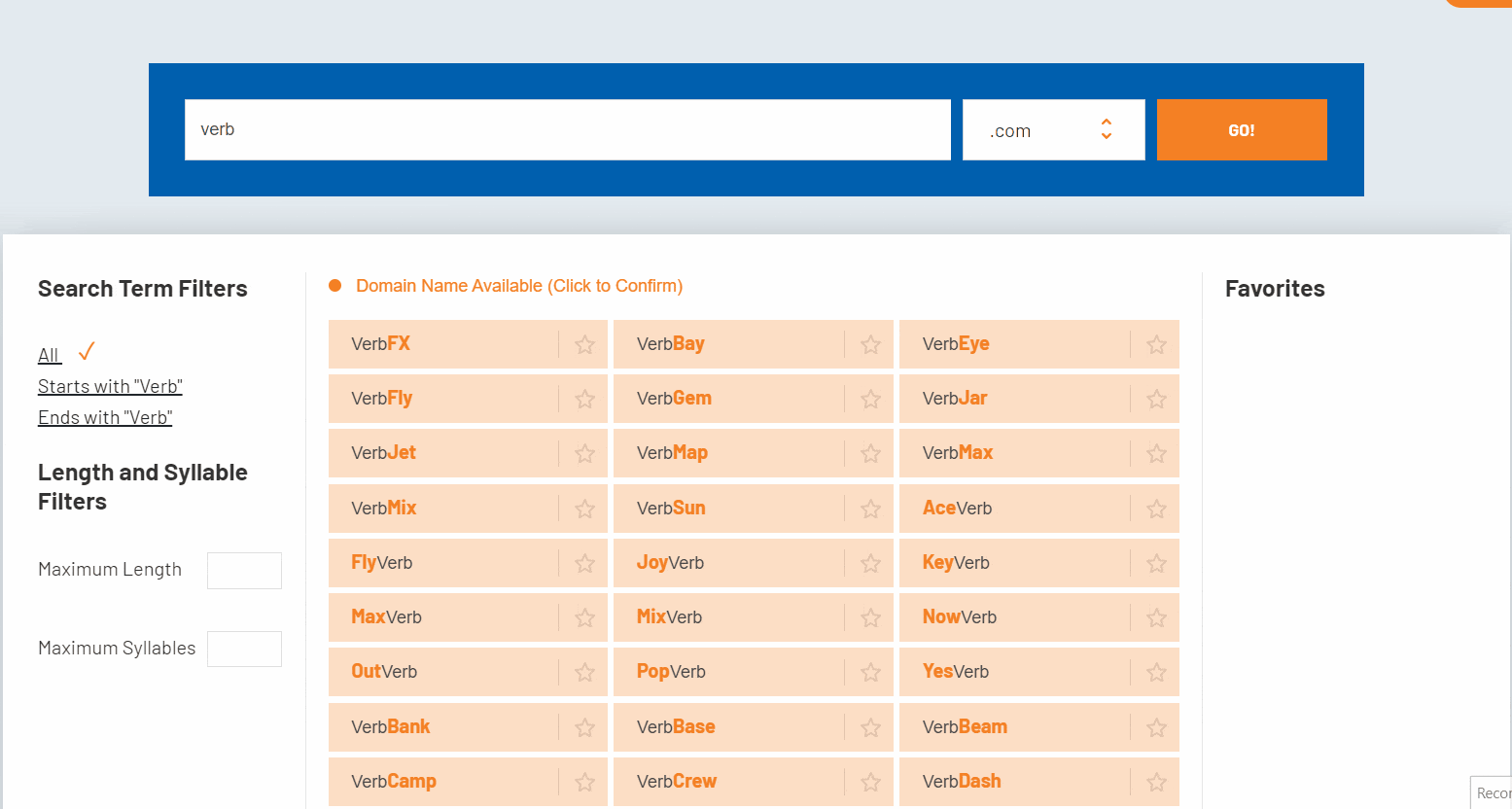 ☆ Save Your Favorites and Copy Domains
Naming becomes a lot easier when you don't have 100 name ideas floating around in your head.
With Full NameBounce access, you get the ability to save your favorites to your account. All you need to do is click a star next to the name you like.
You can even copy your list of favorites with a simple button. From there, you can search them in a bulk domain checker, get feedback on your list from friends and family, or more.
Over time, you might discover that a name grows on you.
☆ Complete Privacy & Confidentiality
This doesn't have to do with "finding" or "choosing" your name, but it's still important.
Using NameBounce, you can brainstorm names sitting alone at your computer. That means that nobody else needs to be involved. And in turn, you get complete privacy and confidentiality on your name, your business model, your intellectual property, and more.
If you're creating a stealth startup, or want confidentiality or privacy for any other reason, NameBounce will give that to you without any added fees or charges.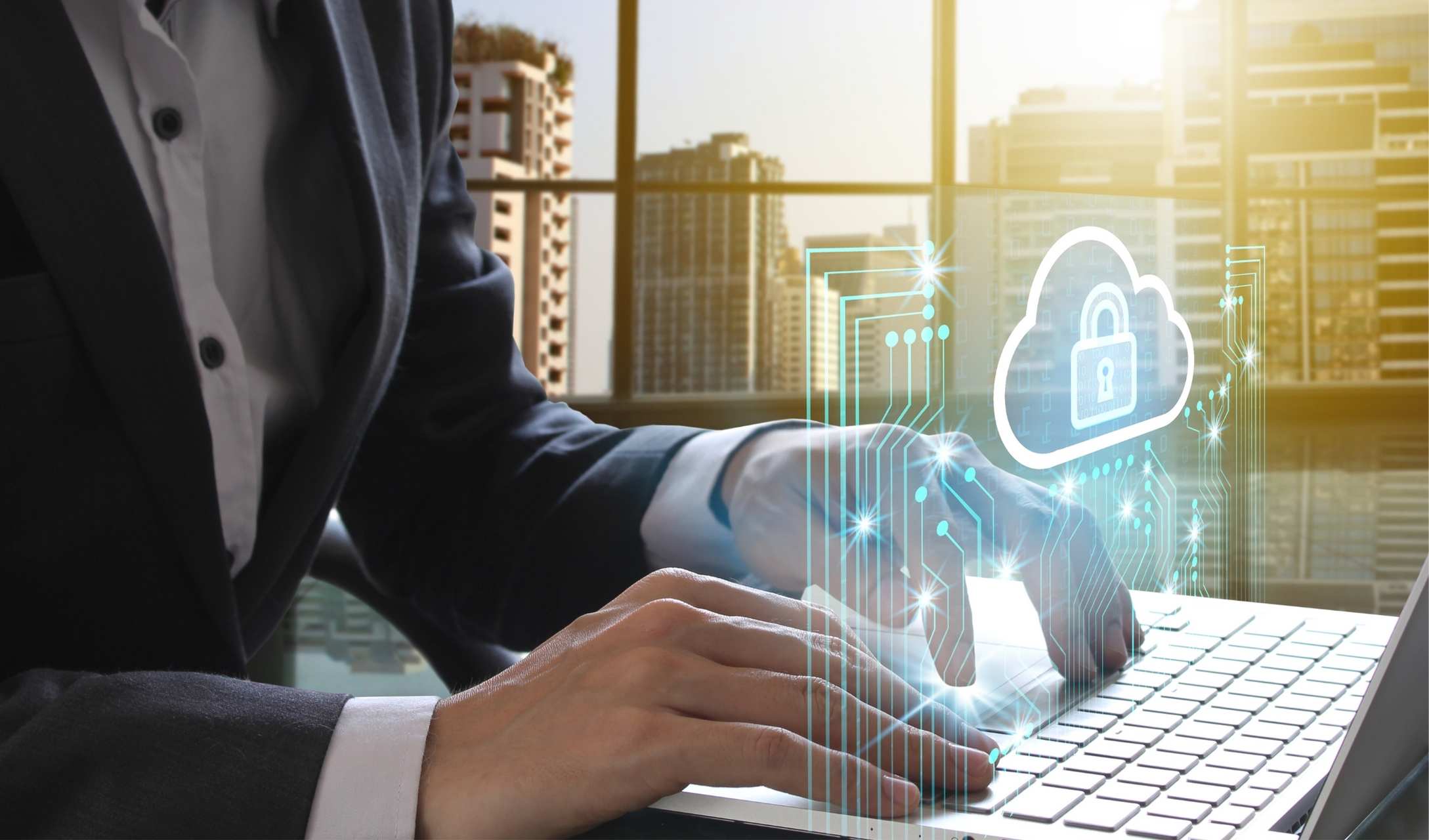 Hi, I'm Axel. I'm Ready To Help You Find an Awesome Name.
My name is Axel DeAngelis and I'm the founder of NameBounce.  
I've been quoted on naming and other small business topics in Business.com, B2C, SCORE, the SmartSheet Blog, The Blog Herald, CEO Blog Nation, and more.
I was once struggling to find my own business name. Believe it or not, I decided to build NameBounce (with a team of freelancers) without knowing anything about naming.
I encountered the same naming struggles that you are probably undergoing right now. When I named NameBounce, I had over 100 name ideas listed in a spreadsheet. I agonized over my name list for 3 months. And I even emailed domain owners about paying thousands of dollars for a premium domain name.
My point in saying all of this is that I've been there with you. I know how hard naming can be. Even today, I have a vivid memory of my own struggles with naming.
Now, over three years into my business, I've figured naming out, so you don't have to do it yourself.
Your name is the embodiment of a dream. Whether you have big plans or small, I want to help you achieve your dreams in my own small way, by helping you create a brand you can be proud of.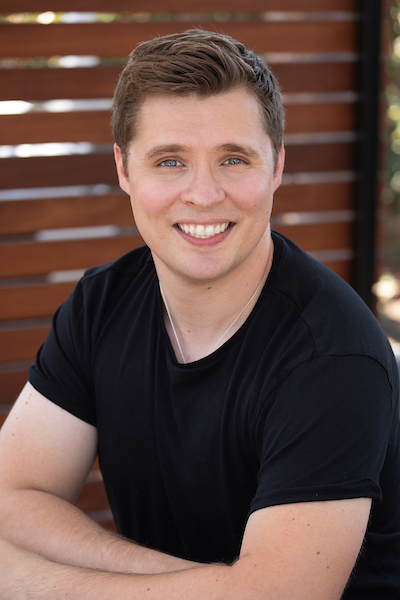 Upgrade and You'll Get a Name as Good As These
So now, you're probably wondering... that's a lot of talk, but do you have the proof to back it up?
NameBounce has been around for a while, and serves over 50,000 people around the world each month. But our premium platform is new (which is a huge advantage to you, because you'll get the best names before everyone else!)
So we thought creatively, and realized that we could create some amazing names to showcase the power of NameBounce.
These names are not the best-case results; they ARE the results. If you purchase access to our platform, you will get a name like these. Check out our names below: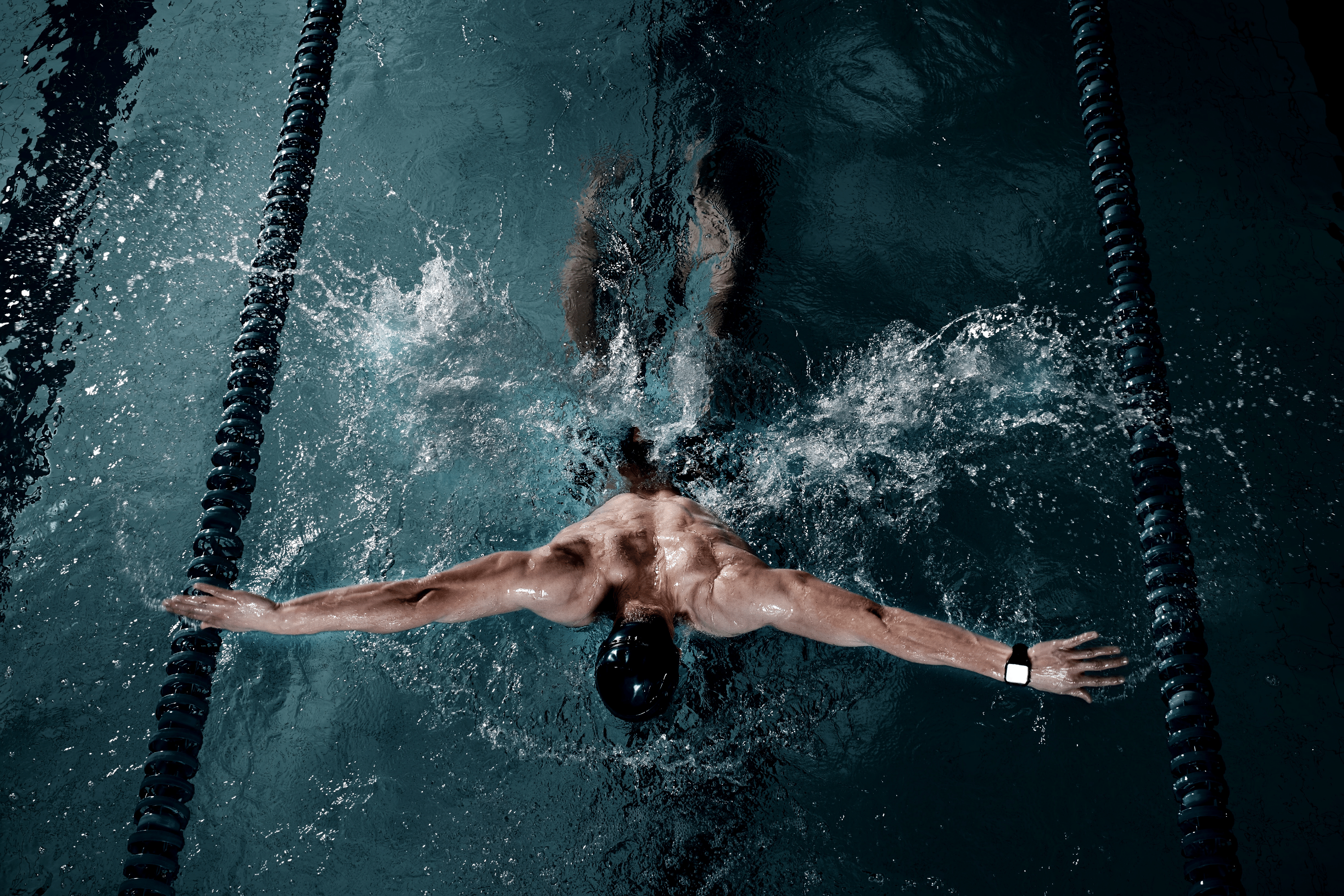 Aquetic
Domain: Aquetic.com
Aquetic is a lightly coined version of the word "aquatic" that is easy to spell and pronounce. It's also a blend between "aqua" and "kinetic," two highly meaningful and related words. The second syllable even contains the word "wet."
Some potential uses for Aquetic include an aquatic center, a line of water-based fitness equipment, and an athletic swimwear line.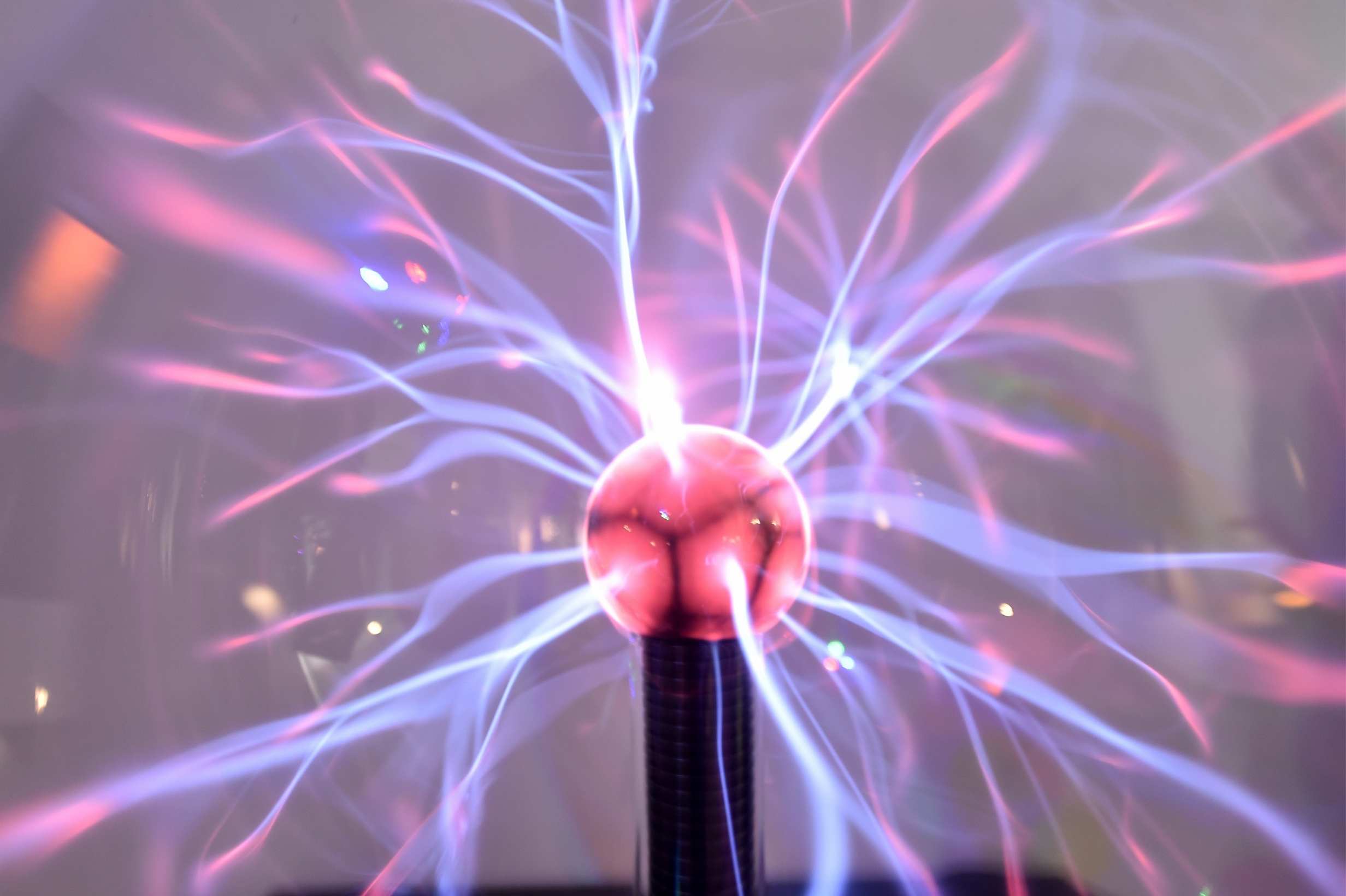 Celevolt
Domain: Celevolt.com
Celevolt is a smooth-flowing blend between "Accelerate" and "Volt." It's a fast, exciting, and high-energy name. You could use it to create a fun electric-based brand theme!
Celevolt is a brandable name that fits a wide range of businesses. Some examples include solar / renewable energy, electric cars, technology, and even marketing.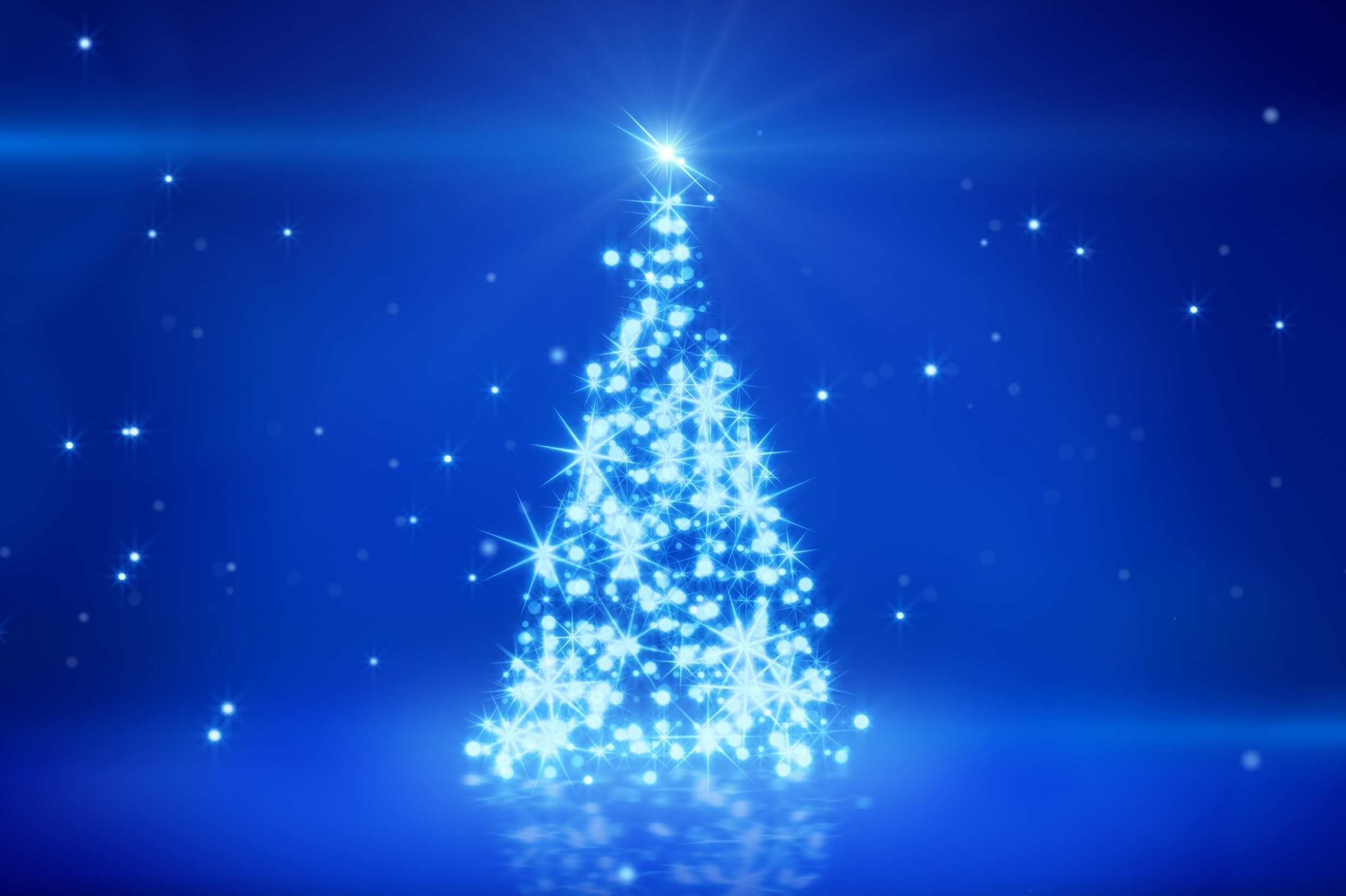 Gleamtree
Domain: Gleamtree.com
The name "Gleam" would be great for a cleaning business. Everyone wants a shining and fresh home. Then, by adding the eco-friendly word "Tree," you get a powerful, two-syllable name with incredible visual imagery.
Gleamtree is a fantastic fit for any type of green cleaning business. It is also flexible enough to fit use cases like Christmas businesses and jewelry.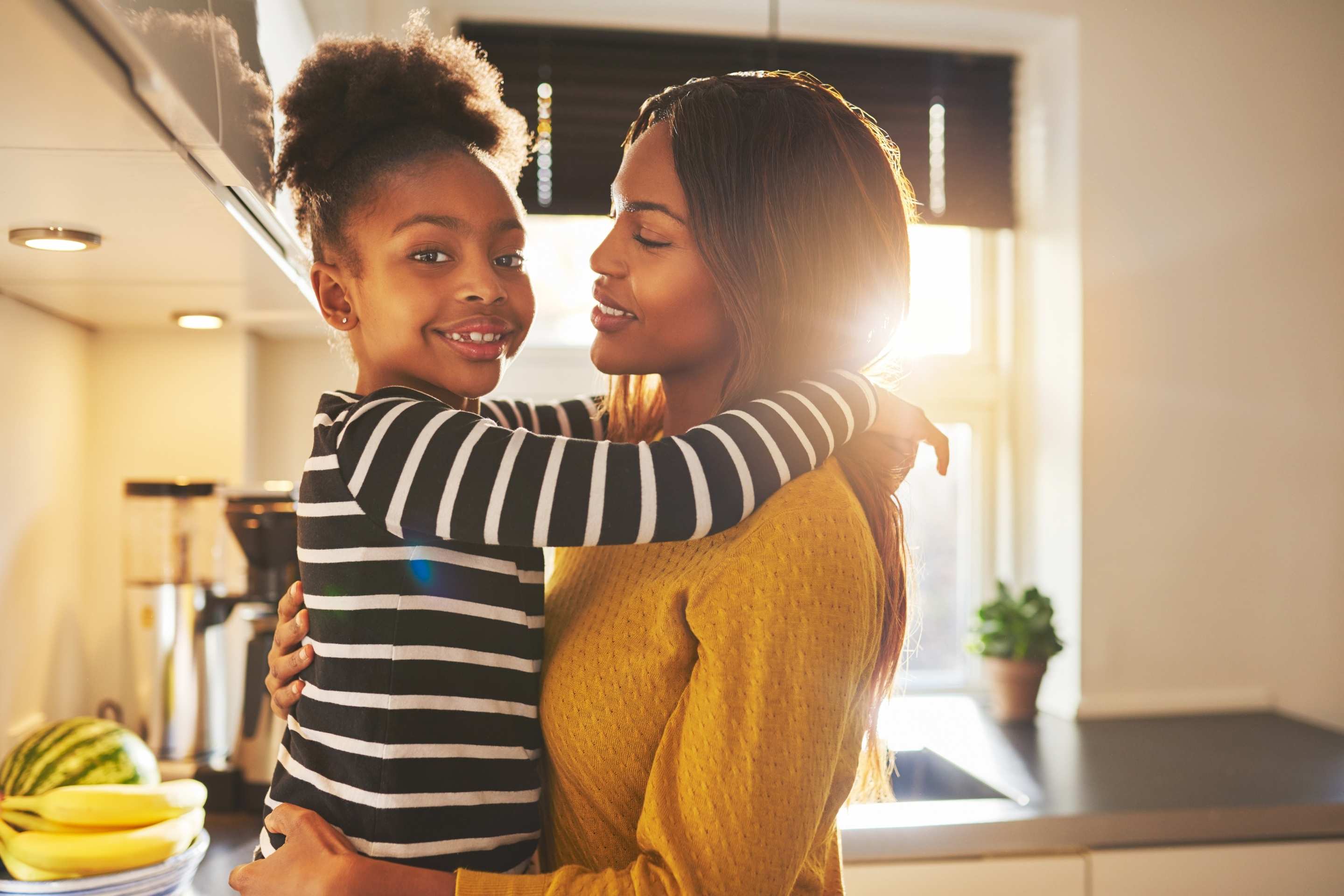 Glowstrive
Domain: Glowstrive.com
Two of the definitions of "glow" are "show exuberance and elation," and "warmth of feeling or emotion." Combining that with the word "strive," clients and customers will feel motivated and inspired that you can help them "glow" too.
Glowstrive is ideal for a life coaching business, motivational business, or even a clean cosmetics brand.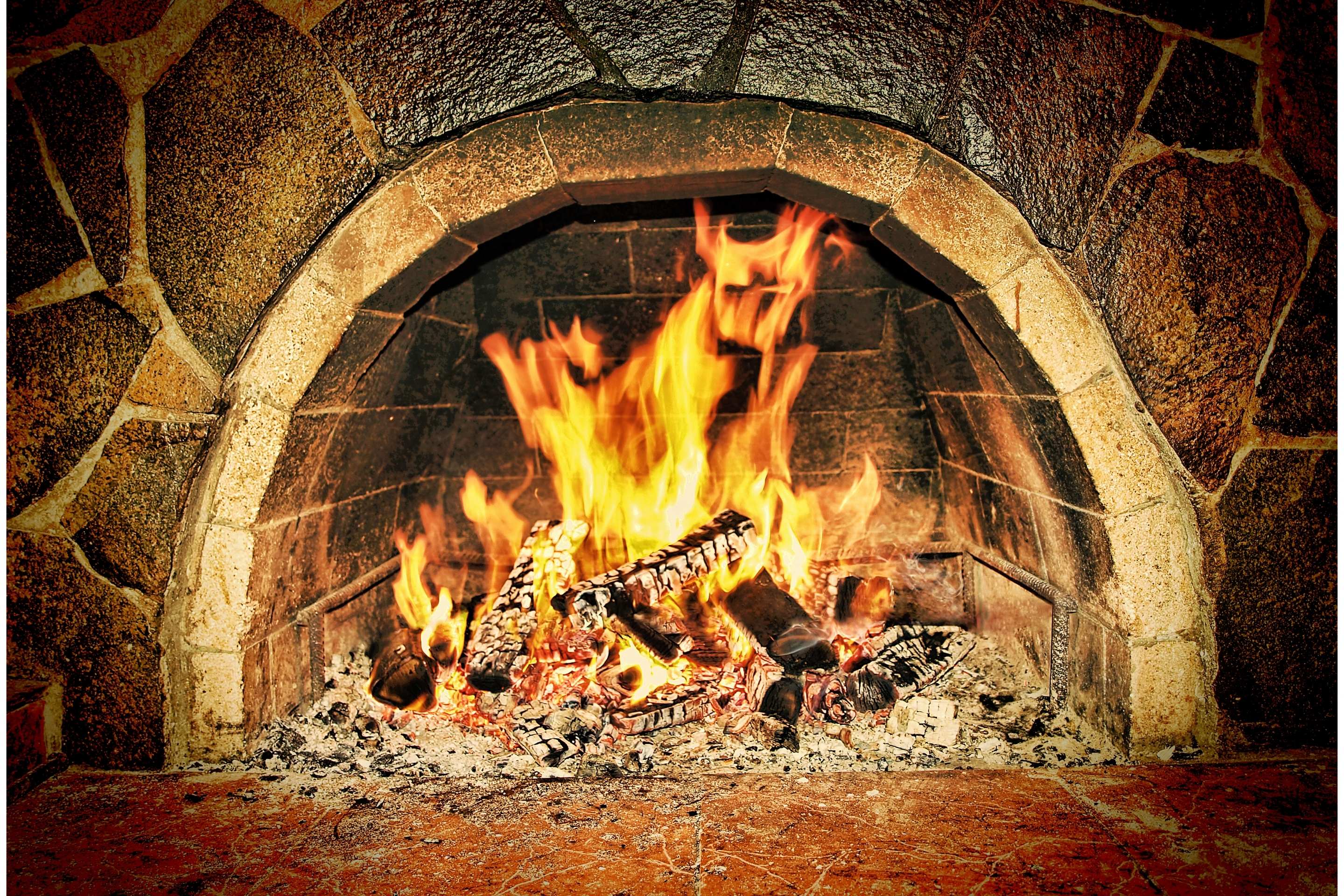 Hearthstyle
Domain: Hearthstyle.com
The word "hearth" refers to the area in front of a fireplace and is also used as a symbol of the home. The name "Hearthstyle" builds off of this definition to create imagery of a warm, inviting home.
Hearthstyle fits any business that deals with "hearth & home." Examples include interior design, a product name for a line of baked goods, or a line of kitchen equipment.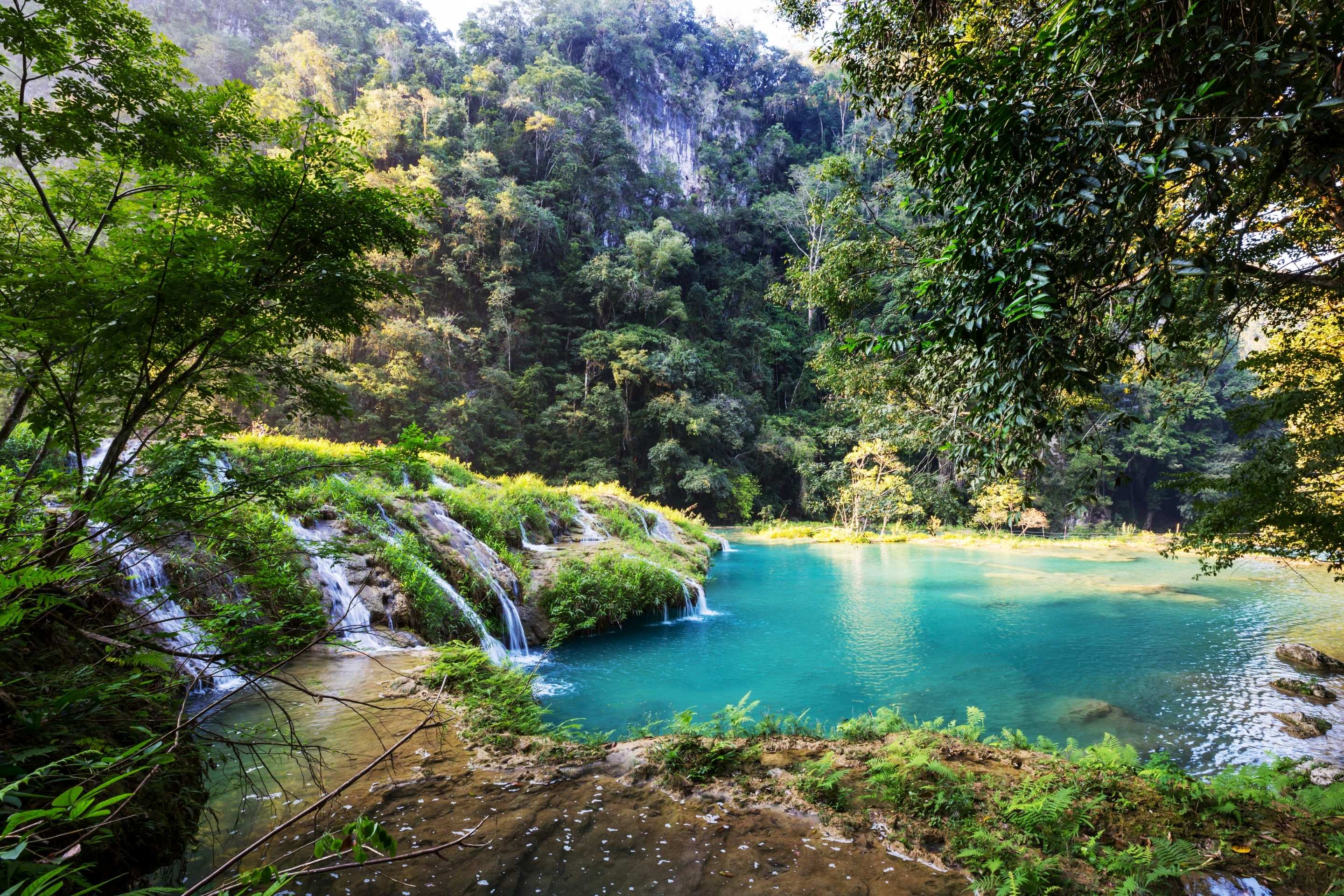 Hylani
Domain: Hylani.com
Hylani is based off of the Greek word root for wood or forest, "Hyl." The alternating vowels and consonants create a smooth, rhythmic, and natural flow.
As a brandable name, Hylani is flexible enough to fit a wide range of products and services. Examples include jewelry, spas, and design agencies.
Key & Ivy
Domain: KeyAndIvy.com
Key & Ivy combines two words that create a strong visual image of a warm home. It's also short for a three-word brand name, with only nine letters in the domain.
Key & Ivy is perfect for any business that deals with house and home. Some uses include real estate, interior design, home services, and furniture.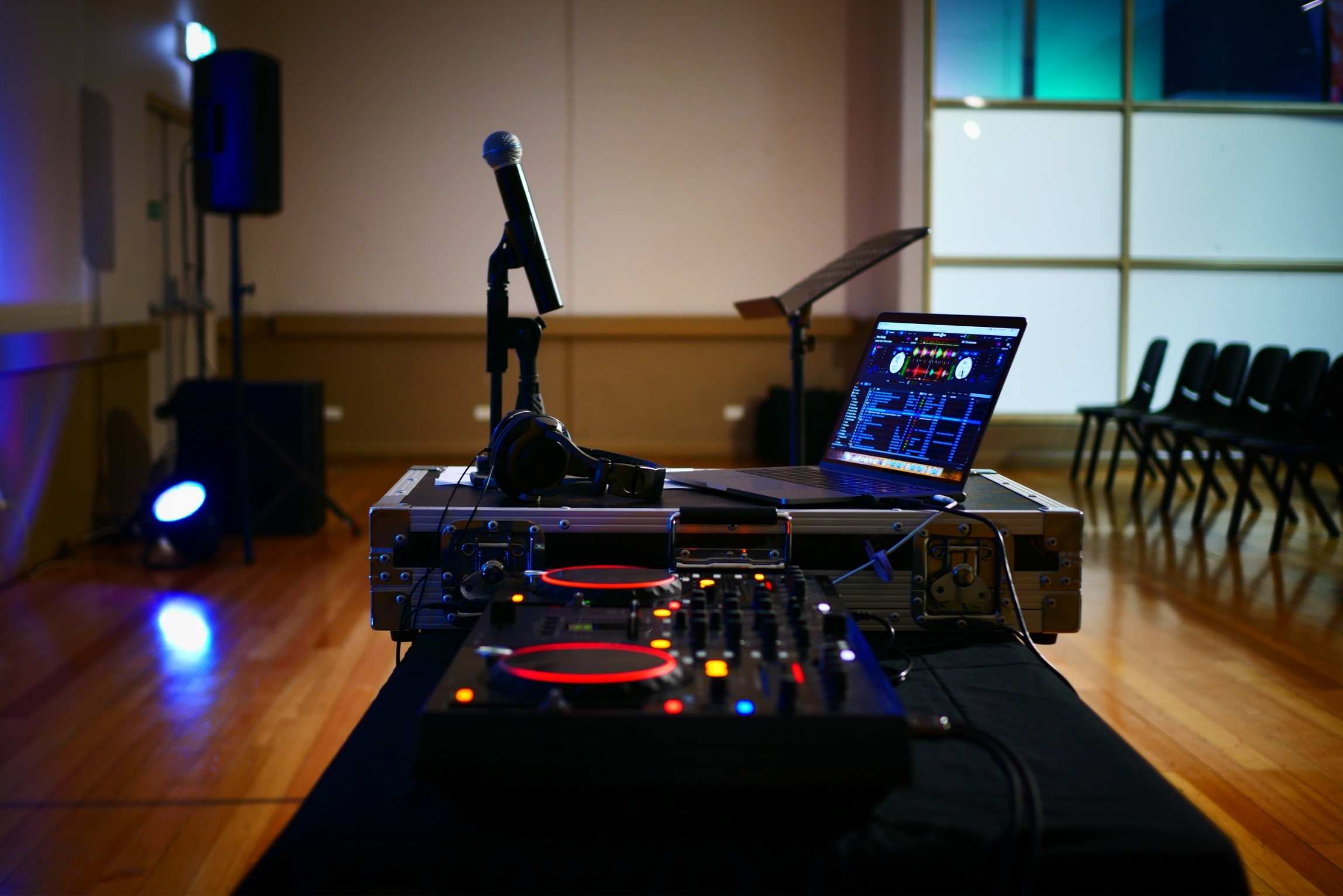 Phonoware
Domain: Phonoware.com
This name could define an entire industry. Based on the word root "phon," which means "sound" or "voice," Phonoware fits with any technology-focused music or audio business.
Want to hear something crazy? Audioware.com is currently on sale for $75,000, while we found Phonoware.com for $10 using NameBounce. I'd rather have the extra $74,990, wouldn't you?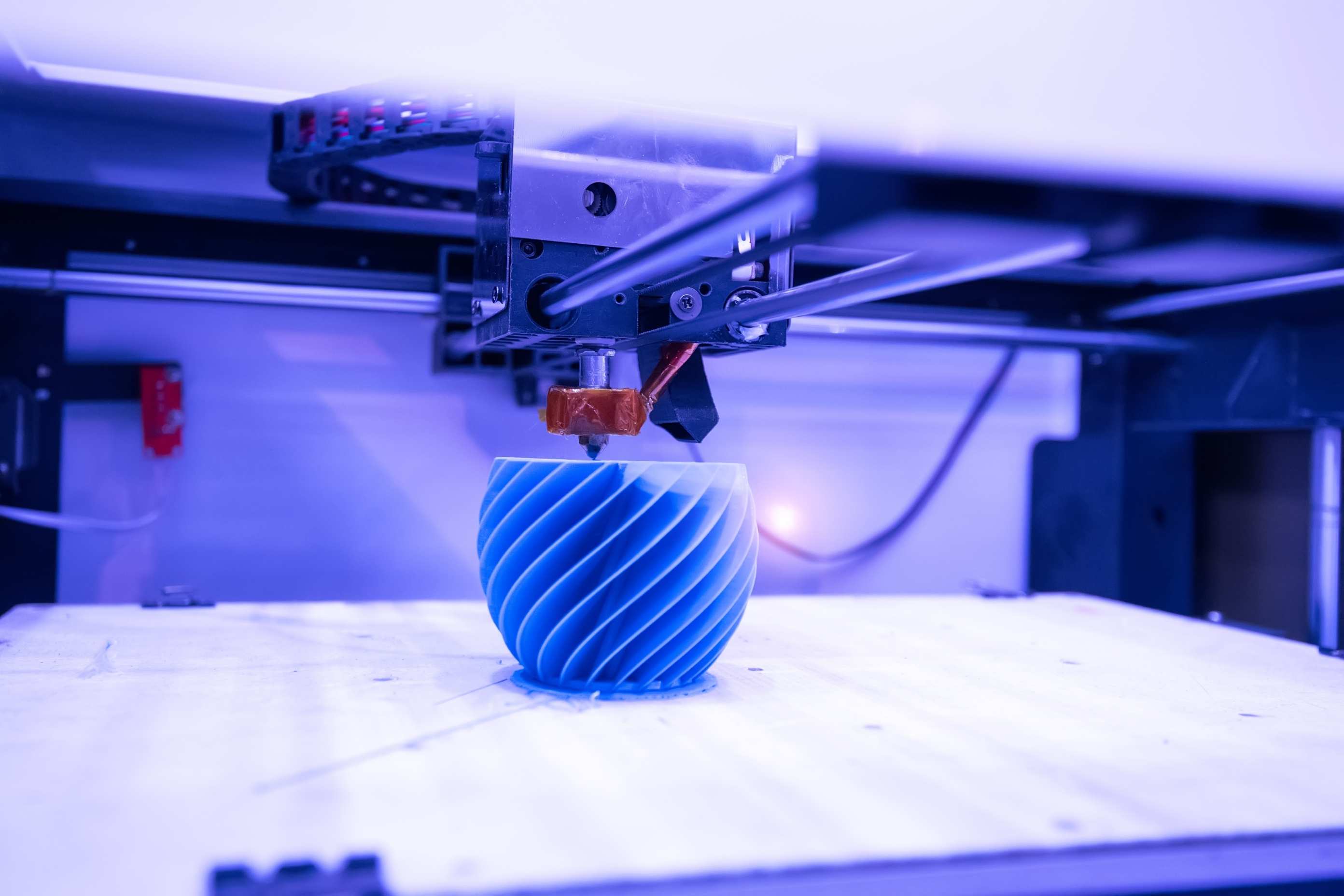 Shapestrike
Domain: Shapestrike.com
At their core, 3D printing businesses use geometry and shapes to create beautiful, useful, and/or practical designs. The word "strike" creates the association of "striking iron" or "striking gold." Think of a blacksmith at their forge.
Combining the two words, you get a memorable and catchy name that is perfect for any 3D printing business. Shapestrike would also work well for an architecture firm or a consulting agency (with a nod to "shaping the future").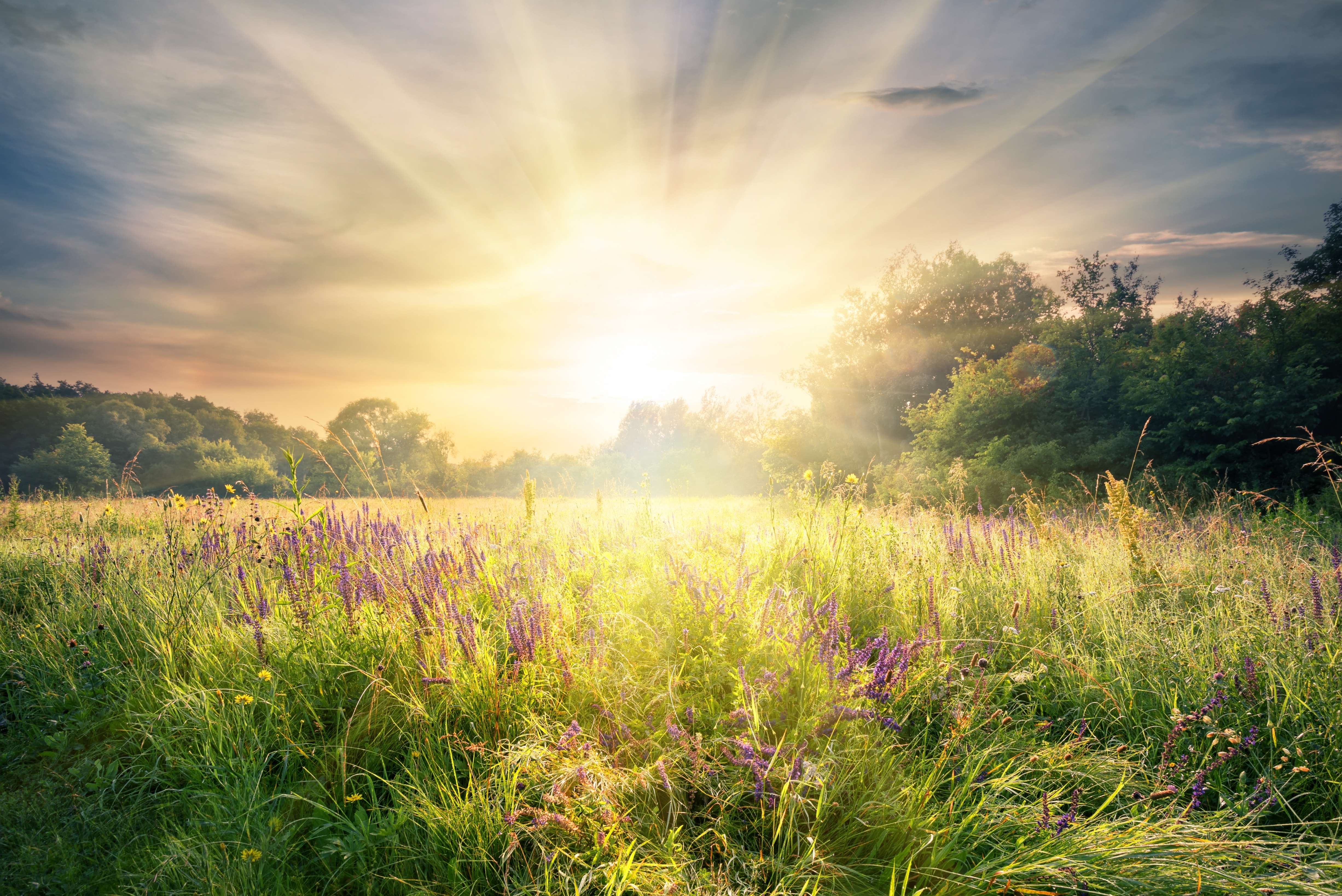 Solelli
Domain: Solelli.com
Solelli is a brandable name based on the Latin root for sun ",sol." It creates a warm visual image of the sun, wellness, and health. It's also smooth-flowing, short, and easy to say out loud.
As a brandable name, Solelli fits with a massive range of use cases. Examples include a spa, a salon, or an ecommerce business focused on fashion or wellness.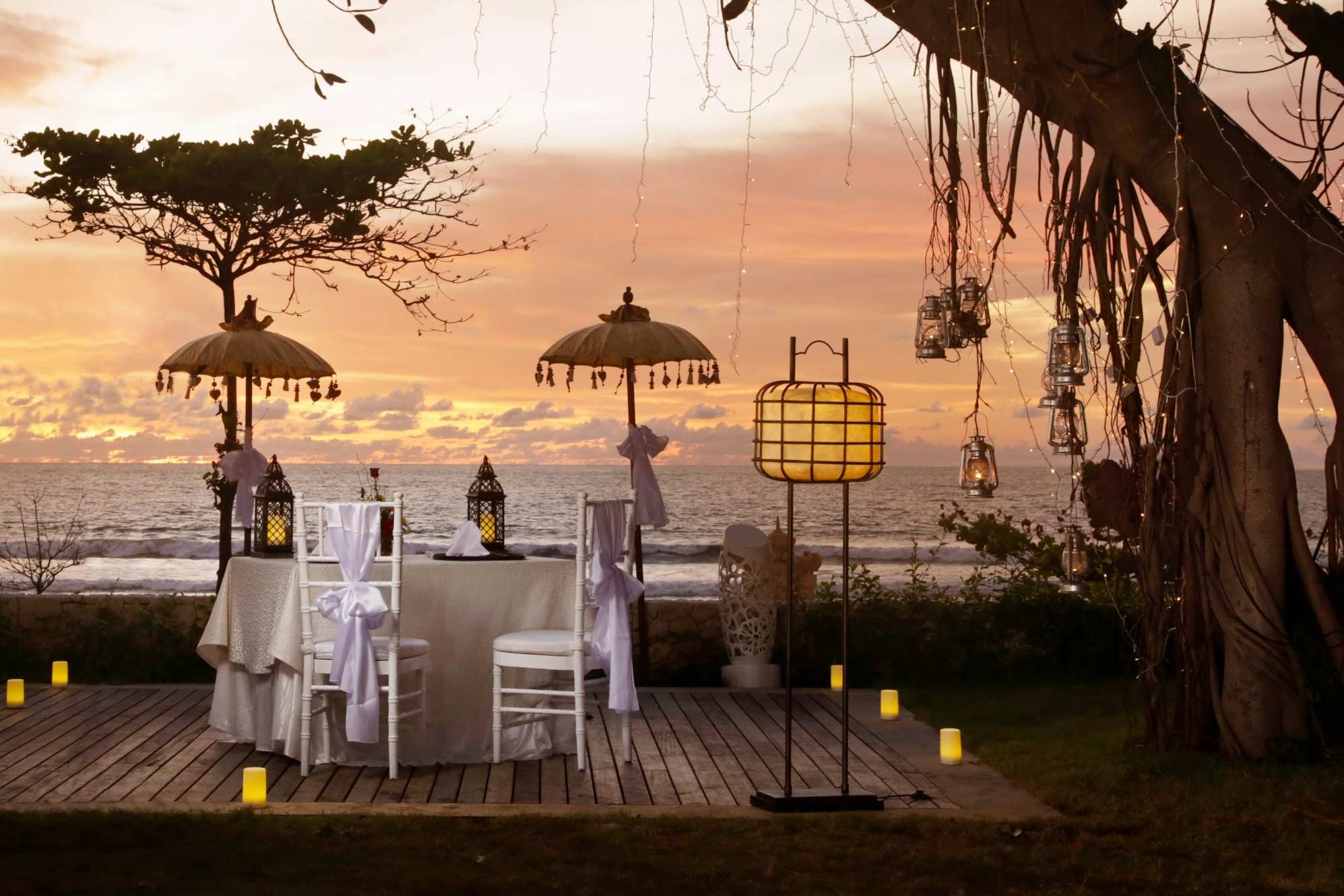 Sunset Crown
Domain: SunsetCrown.com
A sunset is one of the most powerful visual images on earth. Combining that with the word "crown," your customers will picture a high-end social event taking place as the sun goes down.
Sunset Crown is a perfect name for any event/wedding planning businesses. It could even work as a name for a boutique hotel!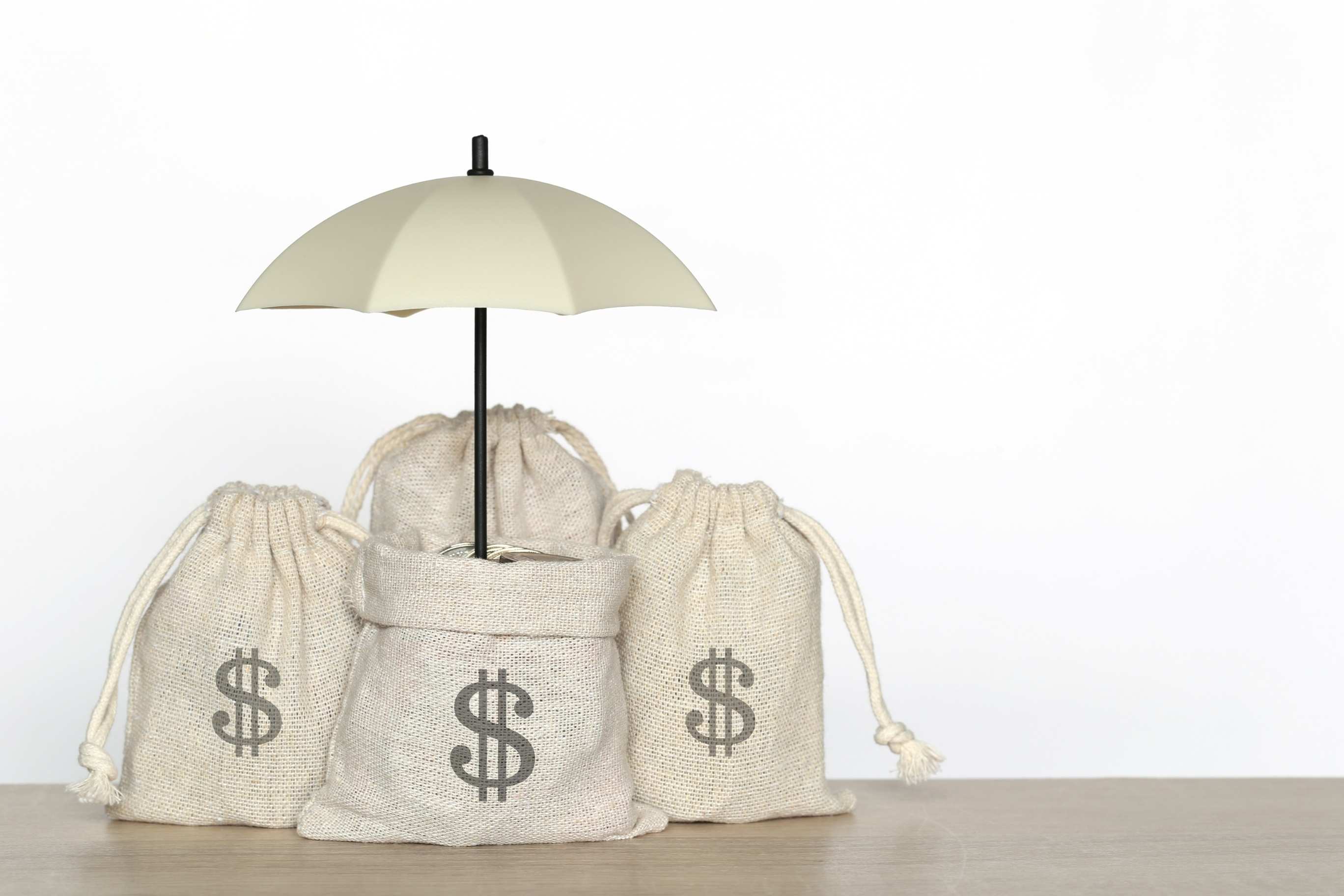 Sure Basis
Domain: SureBasis.com
In the investment world, investors are extremely concerned about preserving their "basis" (their initial investment). No one wants to lose money!
The name Sure Basis communicates trust and confidence, particularly for investment firms that target capital preservation. It also works incredibly well for tax advisors and accountants.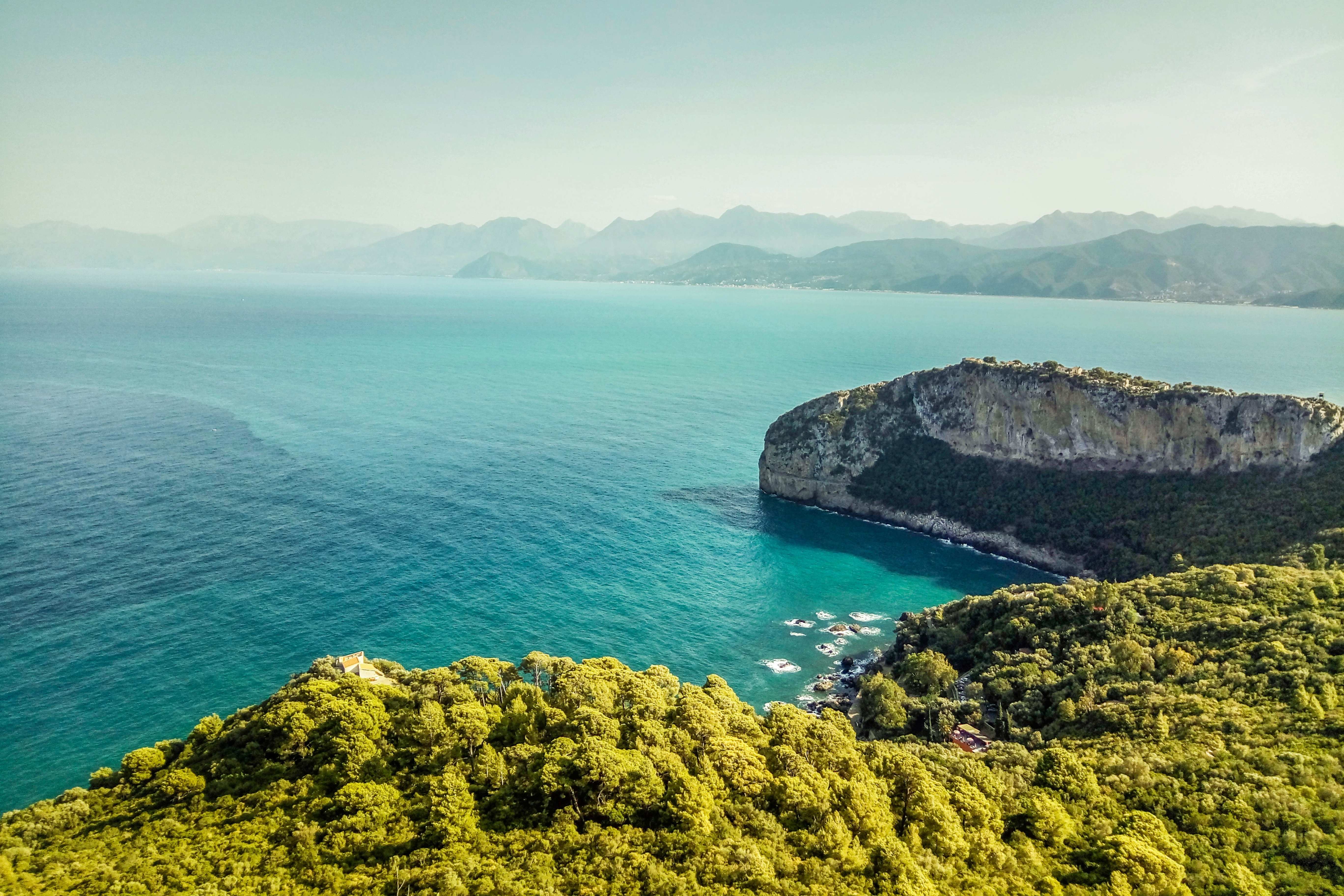 Terrashore
Domain: Terrashore.com
Terrashore creates a strong, visual, and peaceful image of both the earth and the seashore. The blend of "Terra" and "Shore" comes together smoothly, and the combined name is easy to say out loud.
Terrashore works well for real estate investment businesses, renewable energy businesses, and more.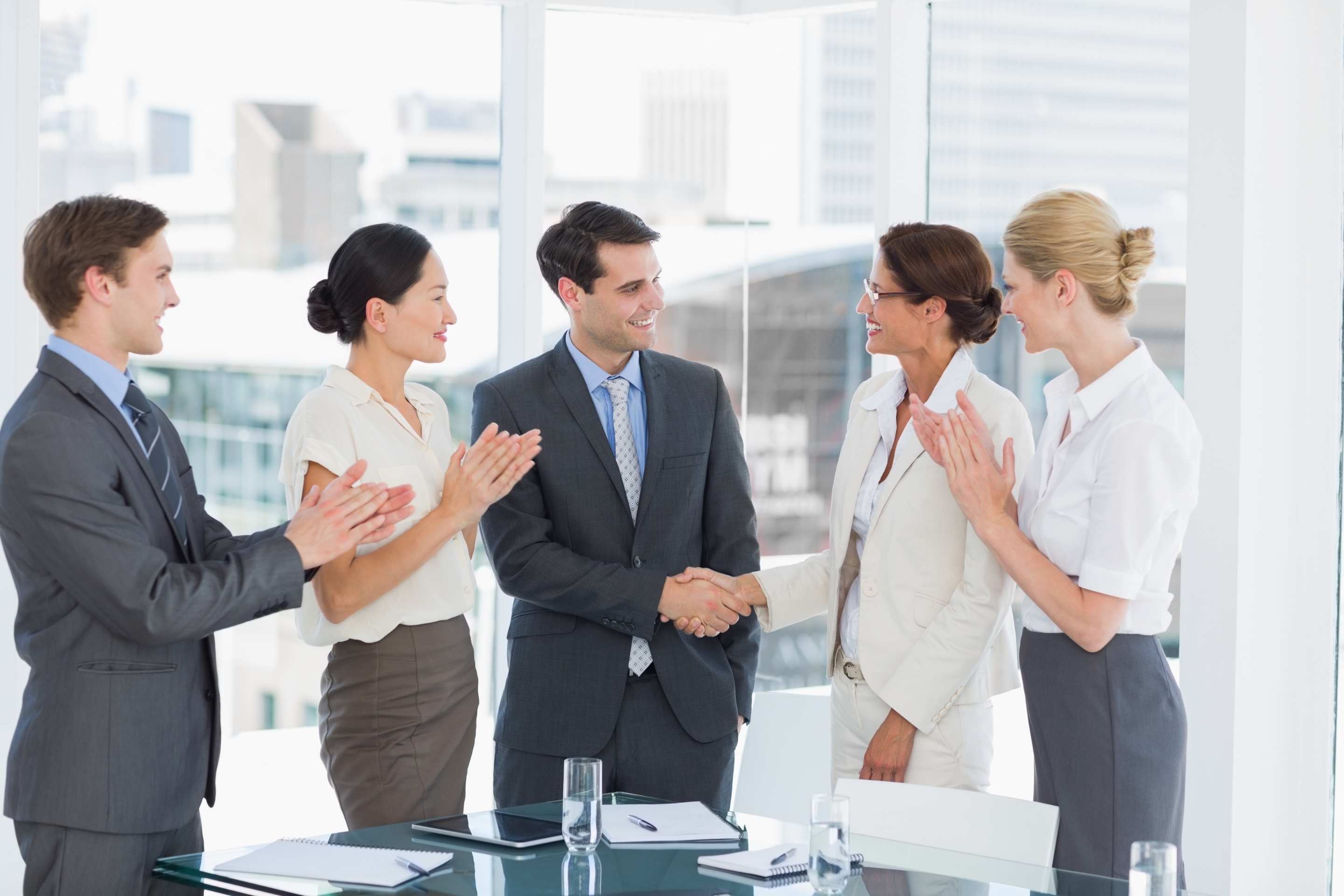 Thrive Pool
Domain: ThrivePool.com
Thrive Pool refers to the recruiting / HR term "Talent Pool" while being directly meaningful to potential clients. To add in even more stickiness, it's a pun on the phrase "Tide Pool."
Thrive Pool is an amazing name for an executive recruitment firm, staffing agency, or consulting agency.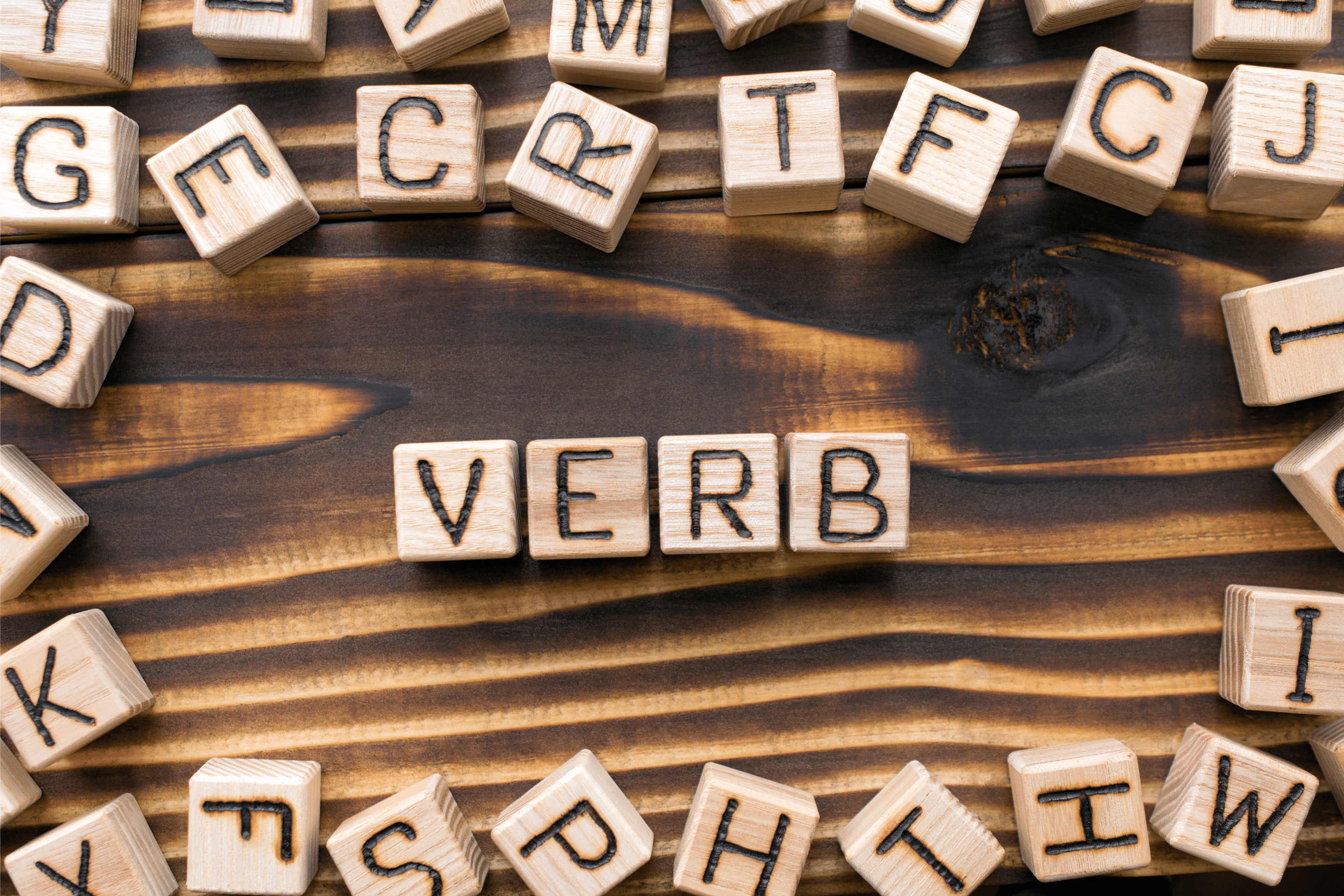 Verbency
Domain: Verbency.com
You know "verb" as a part of speech, but did you know it's also the Latin root for "word?" Verbency smoothly blends "verb" and "fluency," creating the instant impression that your company is awesome at writing things.
And as a bonus, Verbency has a similar sound to the word "fervency." Meaning your company is not only good with words, but passionate about them too.
If You Purchase Access to NameBounce Today and Don't Think It's Worth 5-10x What You Paid For It… You Will Get Your $47 Back Right Away
I want you to take 30 days – the whole month – to see why this is the best $47 you'll invest in your business all year.
If you're like most of the people who have used NameBounce to come up with their business name… You'll quickly realize it's a great investment.
Yet if for any reason you aren't THRILLED with it, all you need to do is fill out a simple form, and I'll rush to refund your entire purchase.
No questions. No hassles.
Fair Enough?
Final Thought...
You Only Have Two Options
I told you about the "BOUBA-KIKI" effect… 
I explained how your customers are judging your business based on your name… 
I revealed why big companies spend $75,000 on the right name and how some of the biggest empires of our time changed their names in the past...
So if you are still reading this, it means only one thing:
You understand the importance of choosing the right business name and you are serious about doing it right
And the way I see it, you only have two options:
1. TRY TO FIGURE IT OUT ON YOUR OWN
Go with your gut feeling… Come up with something that "sounds good"... but isn't actually the best name for your business...
And hope for the best.
If you don't mind taking the chance… And you can live with the risk of getting it wrong and hurting your business with a bad name… 
This might be a solid option for you.
But if you want to remove the guesswork, I suggest you go with option #2:
2. GET FULL ACCESS TO NAMEBOUNCE AND DO IT LIKE A PRO
For less than what you'd spend on a month of daily coffee at Starbucks, you can find an amazing business name that will push your business forward for years to come. 
And if you do it today, only two things can happen:
You will either LOVE it and use it to come up with the most amazing name for your business… Or you will get your money back.
In other words, there's nothing to lose.
But there is A LOT to gain!
So if you want my advice...
Don't waste another moment. Take advantage of this special deal right now while it's still available:
Simply click the button below to get full access to NameBounce:
Questions? We've Got Answers!


What Do I Get On Top of NameBounce's Free Tool?
With paid access, you get the following:
1) Full access to ALL of our name ideas. (With the free tool, you get access to a small percentage of our total names.) Within the remaining ideas, you'll find some highly unique and advanced naming techniques. They create exceptional brand names, and believe it or not, many of them will have available .COM domains.
2) Targeted two- and three-word name searches. Basically, this helps you find names that are more closely related to your input keywords.
3) The Naming Word Lists (over 2,000 powerful words for use in brand names)
4) The Name Scoring Test (rate each of your name ideas with a score)
Are the Domain Checks 100% Accurate?
Unfortunately, our initial domain availability checks are around 98% accurate. Most of the "false positives" are likely to be:
Two-word compound .COMs (like Facebook.com or Dropbox.com).
Alternate extensions, especially country-code domains like .CO, .DE, or .IN.
We are hoping to find a permanent fix for this eventually, but in the meantime we implemented two workarounds:
Workaround #1: You can click on any name to definitively check domain availability with our partner registrar, Domain.com.
Workaround #2: At the top of your list of favorited names, there is a "Copy Domains" button.
If you click that button, you can paste your favorited domains into a Bulk Domain Checker, which will check them all at once.
Thank you so much for your understanding!
How Do I Know It's For Me?
The biggest advantage to NameBounce is that you can see whether or not it works for you extremely quickly.
It's not like a typical business / motivational course, where you MAY see results in six months to a year. You'll start seeing your first name ideas a few minutes from now. And there's a good chance that you already used NameBounce already and liked it.
In the unlikely event that it DOESN'T work for you, you can request a refund. All you need to do is fill out a form with your name, email, and order number. Then, we take care of it. There's no awkwardness!
How Long Does it Take?
It truly depends on your style. If you are decisive, you could have selected your name (pending a formal trademark search) within the hour.
Of course, you may want to sit with the names for a while, or brainstorm a ton of ideas. (I fall into this camp!) In this case, it's important to mention that NameBounce is scalable enough to generate 10, 100, or 1,000 incredible name ideas. It's highly automated and efficient - all you have to do is sit back and pick the names you like.
And remember, the Name Scoring Test makes it easy to pick the names!
Do I Need to Be Creative?
Not at all! NameBounce requires no creativity whatsoever. All you need to do is enter an input word and pick a name that you like. And even if you think choosing your name may be hard, the Name Scoring Test will make it super easy!
How Much More Will I Have to Spend on Naming?
We recommend getting a professional trademark search. This goes beyond the direct trademark check, and tries to find confusingly similar names. The search will be conducted either by an attorney or an AI-based trademark search platform.
We highly recommend a trademark search for any new name. You won't need to incur this cost simply because you purchased access to NameBounce.
With the provider we recommend, a full trademark search costs between $129 and $219 for three names (which is massively discounted from other online services).
If you're starting with a tiny budget, I recommend adding the "Business Naming Toolkit" to your order on the checkout page. It contains a Name Availability Screener. Obviously, that isn't a substitute for a full trademark search. But it will help you eliminate names that are obvious legal issues.
Do You Recommend Using NameBounce for Product Names?
NameBounce can certainly create product names! But it's not our primary focus. Our focus is on naming business, startups, and brands.
That doesn't mean you can't find the perfect product name, though! If you're on the fence, my advice is to purchase access, and try it out to see if it works for your product. If it doesn't, you can request a no-hassle refund.
What Language Does NameBounce Use to Create Names?
We designed NameBounce to find English-based business names. We are hoping to adapt our search algorithm to other languages in the future!
You can still use words in other languages as a search word on NameBounce! This will create compound names or blends that combine English and your desired language.
An example of a major brand using this technique is Panera Bread. While their name is based on the Italian language, the word "pan" means bread in Spanish.